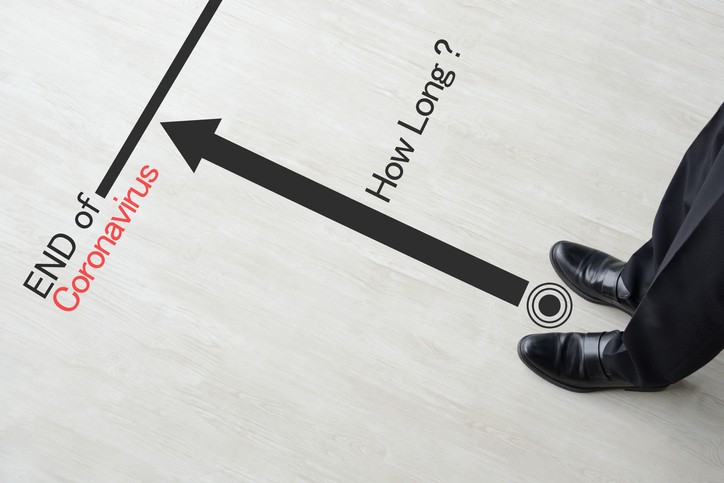 During the initial wave of COVID-19, many retirement home operators have pulled back on traditional marketing efforts, focusing on staying top-of-mind rather than trying to acquire new prospects. But with occupancy down, operating costs up, and the future course of the pandemic uncertain, they now enter a new phase where they must begin to attract new residents while horrific reports of outbreaks in "senior care centres" continue to circulate in the media.
An initial shift away from acquisition marketing
Because of the increased costs associated with things like personal protective equipment or new staffing configurations to limit the spread of infection, some operators have redirected part of their marketing budget to operations. This has also allowed them to invest in activities to keep residents engaged while respecting physical distancing rules.
In many cases, the money still being spent on marketing is focused on maintaining a positive brand rather than acquiring new prospects.
"It isn't prudent to run a robust acquisition campaign today because we know that we're very restricted as to who we can move in," says Adam Fineman, Director of Sales and Marketing at Signature Retirement Living.
To stay top of mind with existing prospects, Signature has made wellness calls to people in their database. They've even brought food to people's homes where it made sense to do so.
They also started an online exercise program run by their lifestyles managers as a way of actively engaging current residents and anyone else who might want to join in, including seniors isolated in their own homes.
On the social media side, Fineman is pleasantly surprised by how people – including families and employees – have embraced recent Facebook posts that have featured positive stories and images of life in Signature retirement communities during the pandemic.
Many operators are doubling down on social media, but the pandemic has created new challenges in creating social media content. Chris Strom, Principal at ClearPivot, a digital marketing agency in the US, works with one company whose marketing staff have been directed to stay away from their retirement homes due to quarantine protocols, and whose operational staff are too busy to snap pictures for social media themselves.
Weathering COVID-19 outbreaks
Maintaining a positive brand image can be especially challenging for operators hit by outbreaks, particularly those companies who run retirement and long-term care homes. It doesn't help that the difference between the two is poorly understood by the media and the public.
"The majority of my time has been focused on ensuring our families and staff are kept up to date with the latest news in the home while balancing the seemingly never-ending stream of inquiries from the media," says Richard Franzke, Vice President, Business Development and Communications for Southbridge Health Care, which operates long-term care and retirement homes in Ontario.
Like Signature, Southbridge has boosted their social media presence and stayed in touch with prospects. They've also improved their virtual tours. But their main focus has been on helping their homes get through the pandemic.
Coming through the other side
Small operators have challenges of their own.
Highview Residences operates two purpose-built dementia care homes in Ontario, one in Kitchener and one in London. When an outbreak hit their Kitchener home in April, they were quick to get in front of the situation, issuing regular press releases and meeting frequently with families via Zoom.
As a small operator, they have limited marketing resources, but with their operational costs up and their occupancy down, those resources are now even tighter. To renew confidence in their brand and re-instill faith in the care they provide, they've decided to enlist the support of several residents' families whose trust they successfully maintained during the crisis.
"Because we were so transparent that we were navigating COVID in Kitchener," says Highview's Chief Operating Officer, Joy Birch, "I thought that it might be helpful to hear from some families who believe that this is still a good place to live and a good choice to make for their family."
Highview received strong endorsements from the families they interviewed, endorsements that they'll be using as they get ready to resume admissions.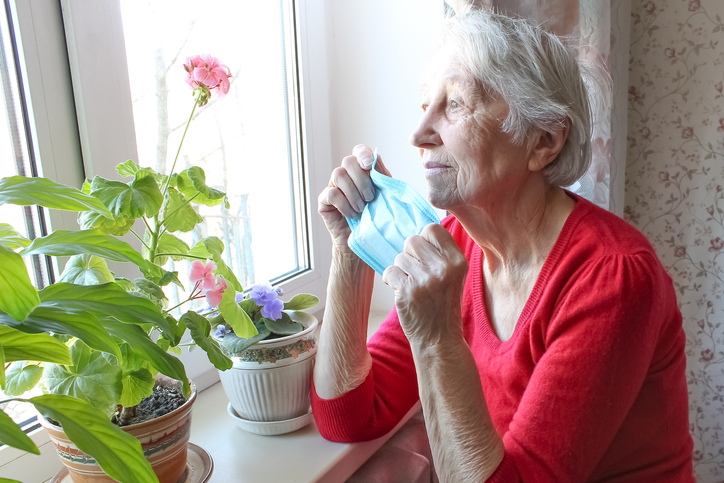 Addressing social isolation
To overcome customer ambivalence, retirement communities are going to have to prove that they can continue to keep residents safe and socially connected through whatever ups and downs the pandemic may have in store.
Instances of retirement home residents becoming socially isolated during the lockdown have received media attention. Experts have pointed out that social isolation and lack of exercise are two factors that can seriously diminish a senior's health and longevity.
One tactic has been to move social engagement programs online. Angela Burton is the creator of Feet to the Fire Writers' Workshops, a licensed program that's been adopted by retirement homes and assisted-living communities in 7 states. It encourages residents to write their stories and form new social connections, but it's designed as a hands-on, face-to-face experience.
An online version of Feet to the Fire is now in the works. But as with any online programs aimed at seniors, access to technology can be an issue. "And a lot of seniors are not tech-savvy enough to hop on and navigate a Zoom call, unless they're given some tools and resources," Burton says. "Staff can be great catalysts for helping residents learn technology – not only for Feet to the Fire – but for other engagement as well."
When all is said and done, those homes that have succeeded at keeping residents safe and engaged through the lockdown (and have convincingly shared that message) will have a leg up. Others may want to consider how to boost their resident engagement efforts so that they can more effectively weather any future lockdowns.
Skittish clients
Clients who paused their search when states of emergency were declared are understandably spooked by media reports about outbreaks among seniors in congregate living. As a result, the demand for spaces in retirement homes may well remain soft in the short run.
Amy Friesen is CEO and Founder of Tea and Toast, a retirement home search and navigation service in Ottawa. Some of her clients are struggling at home but refusing to consider retirement homes since the pandemic arrived. Many of these same clients are refusing to even take video tours.
But as it becomes clear that restrictions will remain in place for some time, she's encouraging them to renew their searches and choose a preferred home, even if they feel they're not yet ready to move.
One group of clients who've been tricky to accommodate are people with dementia who wander. While some retirement homes have continued to accept clients who urgently need care during the lockdown, memory care floors have remained closed to new admissions.
Friesen says that's because anyone moving into a retirement home (at least until recently in Ottawa) must first get a negative test result for COVID-19 then self-isolate for two weeks after their move. "But people with dementia who wander don't self-isolate," she says. "Meaning they pose a risk to self and others."
When COVID-19 restrictions lift
Fineman from Signature anticipates two things happening once restrictions lift.
One: "Long-term care is going to open up and the people who would have moved on to long-term care from retirement previously, there's now going to be a mass exodus."
Two: "I believe that our first wave of resident is going to be a result of families going in to see mom and dad – who've been in isolation for two and a half months – and being very surprised by what they see. And they are going to make a very quick recommendation to move into full-service retirement."
"So, I think the first wave of people we see in our business is going to be somewhat more care-centric."
Shifting back to acquisition marketing
Signature plans to shift from a branding cycle and return to engaging a full acquisition campaign "as the restrictions continue to lift and the new normal takes form," Fineman says.
Unfortunately, some seniors who've held off on seeking help during the lockdown and now find themselves in desperate need of care may have to choose a retirement home quickly. "When you need support, you need it," Fineman says. "But in gathering your information you need to ensure that you're choosing an operator that is responsible and who's doing all the things that they can to keep you safe."
What's your experience. Where do you see retirement home marketing going? Post a comment.
Paul Cavanagh is a freelance health writer who specializes in content marketing and copywriting for senior living communities. You can find him at paulwriteshealth.com or paul@paulwriteshealth.com.